Browse our gift guide for some Mother's Day Inspiration!
Shopping for Mom can be hard, because let's be real - Moms do so much and they deserve something truly special!
We've put together some gift guides to make shopping a little easier for you!
Although she may not technically be an empty nester, this mom is ready to bring a new species of baby into her life - little birdie babies!  This grouping of goodies will get mom started on feeding the birds and providing housing for them.  She will be filling back up that empty nest in no time!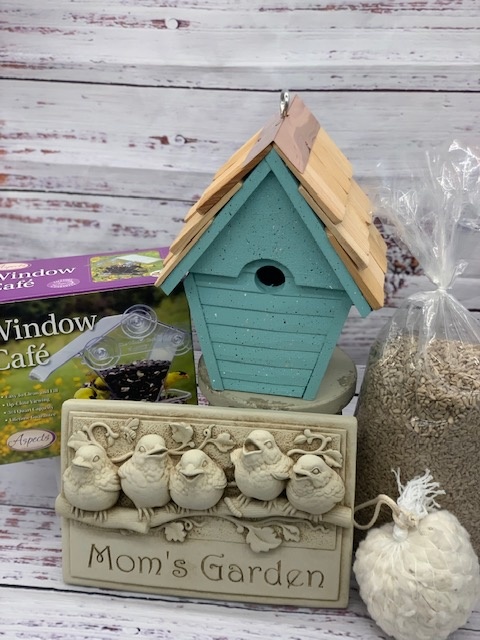 Picnic weather is here and this mom is here for it!!  Have her picnic in style with these sweet accessories.  Keep those picnic vibes going at home with the scent of picnic in the park, we promise it doesn't smell like cheese and wine--but maybe it should?  More like weeping willow, with yuzu, pineapple flower, and moss.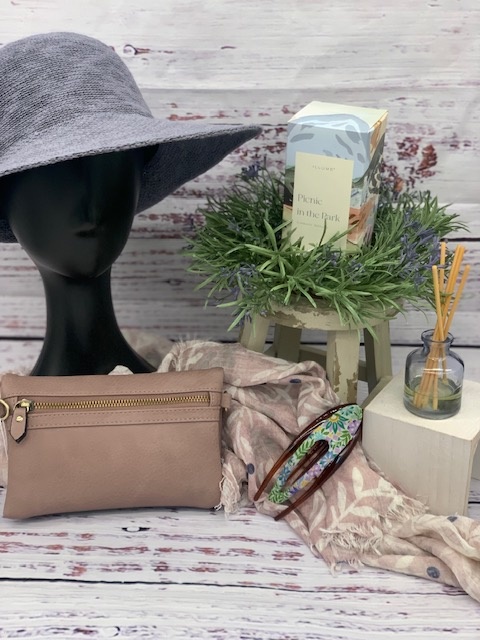 This mom loves to be out in the garden!  The hat is a garden lover must, it has a wide brim offering lots of coverage and there is SPF50 in the hat!  It also has a string to keep the hat on your head, which is great for a gardener who is moving around a ton.  Every gardener needs pruners and garden gloves; these are equal parts cute and function.  If she still has something to learn, which-don't we all?, the stuff every gardener should know book, will give her valuable information! The therapeutic neck wrap in a garden print along with the thyme scented candle will be perfect for mom to sit down and relax after a long day out in the gardens.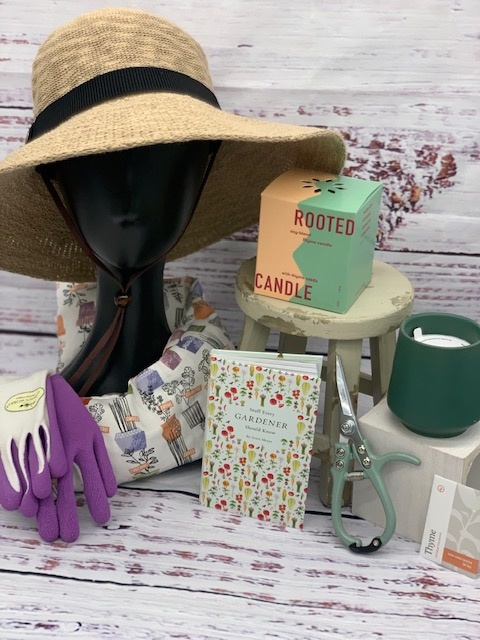 Does your monarch LOVE monarchs? Whether she wants to feed the butterflies or bask in their beauty, we have her covered.  These items are so unique!  The tea towel is made and printed in the USA and a percent of the sales are donated to charities that are near and dear to the owner's heart.  The notebook is made in Sri Lanka by a fair-trade company who partners with the Wildlife Alliance.  The Wildlife Alliance works to protect endangered and trafficked wildlife and their habitat.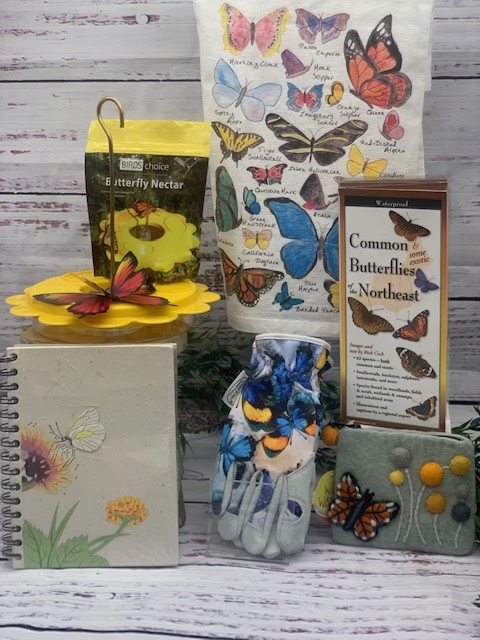 Did you know watching birds is actually proven to de-stress you?  Connect your mom with nature by providing her with everything she needs to feed the hummingbirds!  Our sales associates can help you select the perfect feeder for her, but here we are featuring one of the most popular options that has an 8 oz capacity, 3 feeding ports and a built-in ant moat.  Included is even a swing for the hummingbird to take a break while feeding!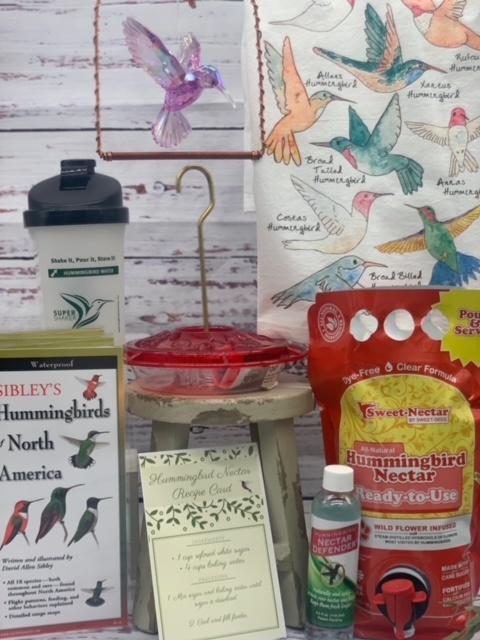 Nothing says "you deserve a day of relaxing" like a lavender themed gift set!  The Warmies eye mask is a must have for all moms.  It is gently scented with lavender and can be popped in the microwave and heated up for a truly relaxing experience.  As much as we love a nice bath balm, moms don't always have the time!  Featured here is a shower shot made in Maine that goes in the shower and releases relaxing lavender aromas!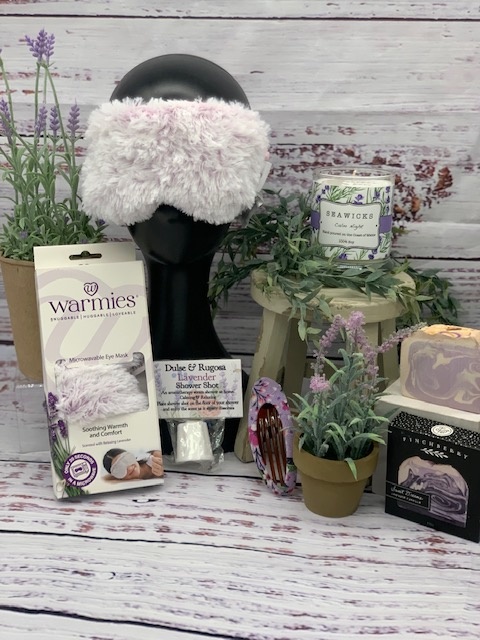 Take mom to the beach with this curated grouping of items!  The mug is handmade in Pennsylvania and is one of a kind.  The high tide soap is so eye catching and smells so good.  The rocky coast pebbles may look like rocks but they taste like heaven.  They are made in Maine and delicious!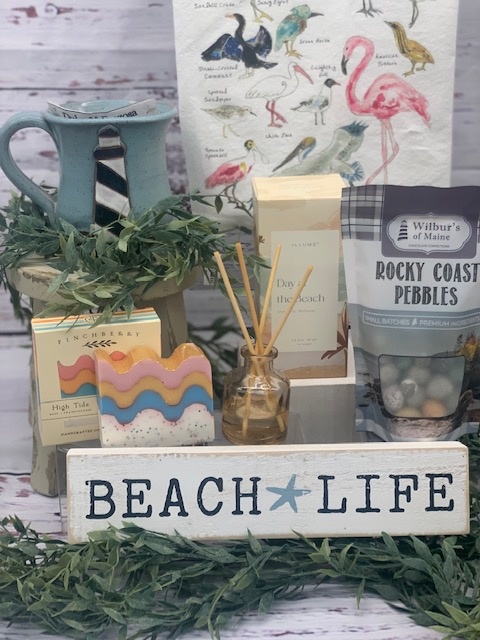 Our sales team would be more than happy to use these ideas to create a perfect gift for mom!  We can put together the same exact themes as long as they are in stock, or we can mix and match however you'd like.